Caution
You're reading the documentation for a development version. For the latest released version, please have a look at 0.10.1.
Using display.specshow
This notebook gives a more in-depth demonstration of all things that specshow can do to help generate beautiful visualizations of spectro-temporal data.
# Code source: Brian McFee




# License: ISC




# sphinx_gallery_thumbnail_number = 6



All of librosa's plotting functions rely on matplotlib. To demonstrate everything we can do, it will help to import matplotlib's pyplot API here.
import

 

numpy

 

as

 

np




import

 

matplotlib.pyplot

 

as

 

plt





import

 

librosa



First, we'll load in a demo track
The first thing we might want to do is display an ordinary (linear) spectrogram. We'll do this by first computing the short-time Fourier transform, and then mapping the magnitudes to a decibel scale.
If you're familiar with matplotlib already, you may know that there are two ways of using it: the pyplot interface and the object-oriented interface. Both are supported by librosa, as we'll show here.
First, the pyplot interface: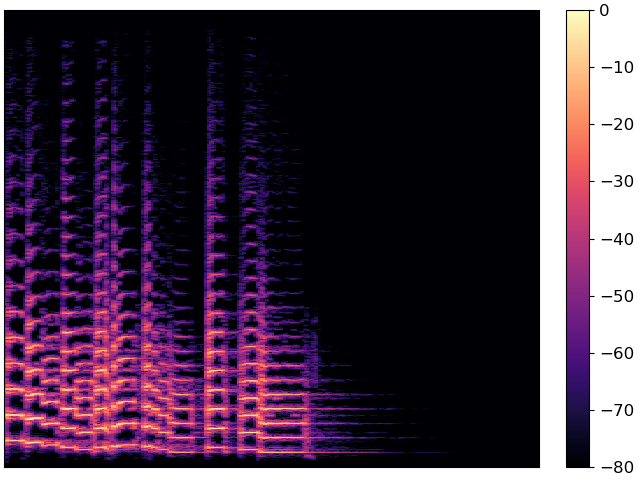 And now the object-oriented interface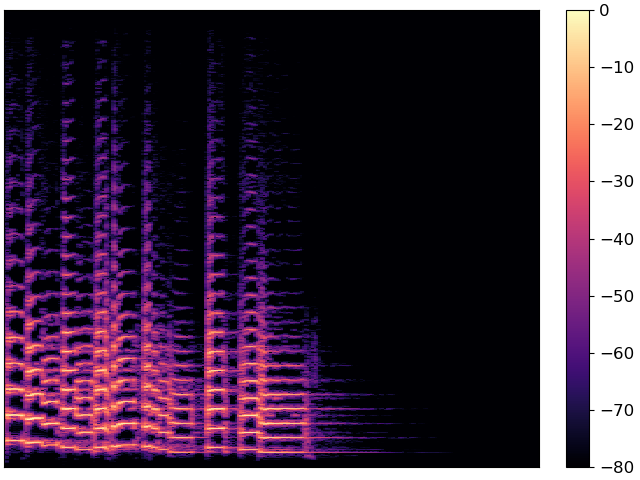 Both figures are identical, but they use different programming interfaces to construct. Most people find the pyplot interface to be quicker to learn, but the object-oriented interface can be a little more flexible for complex figures.
For the remainder of this example, we'll use the object-oriented interface.